mikeroach113

(26.05.2005 04:53)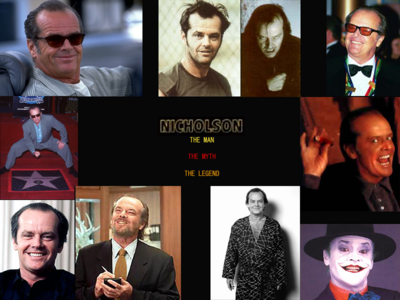 C'mon, everyone here should know who he is. He's been in two of Tim's films, but he's also been in several other great films, like The Witches of Eastwick, Anger Management, and Somthing's Gotta Give. Just to name a few. He's a total legend, and I'm sure we all love him. Now here's a picture of Mr. Nicholson with Dick Tracy himself:Warren Beatty:




Favorite "Jack" quotes:

Batman:
"This town needs an enema!"
"You ever dance with the devil in the pale of moonlight?"

A Few Good Men:
"You can't handle the truth!"


Darn, I can't think of any other quotes at the moment.